November 2020
Despite difficult times, due to the pandemic outbreak, which repercussions have a strong impact on travels and site services, our team was able to assist LIPY in the start-up of the delivered brand new writing and printing paper machine ...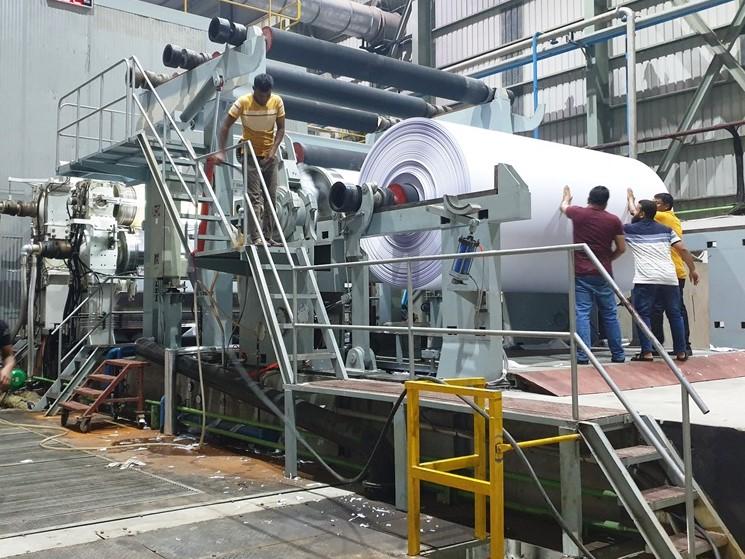 With a wire width of 3850 mm and a design speed of 700 mpm the paper machine has the capacity of 60.000 tpy. Strategic and remarkable parts of the production line are: the DYNAFLO FL hydraulic headbox complete with DILUTION system, to reach the highest market standards of CD basis weight profile and paper properties, the OVER SIZER P - size press of inclined type designed for rod film applicators - and the double OVER CAL S in a back-to-back configuration with 2 variable crown rolls as king rolls.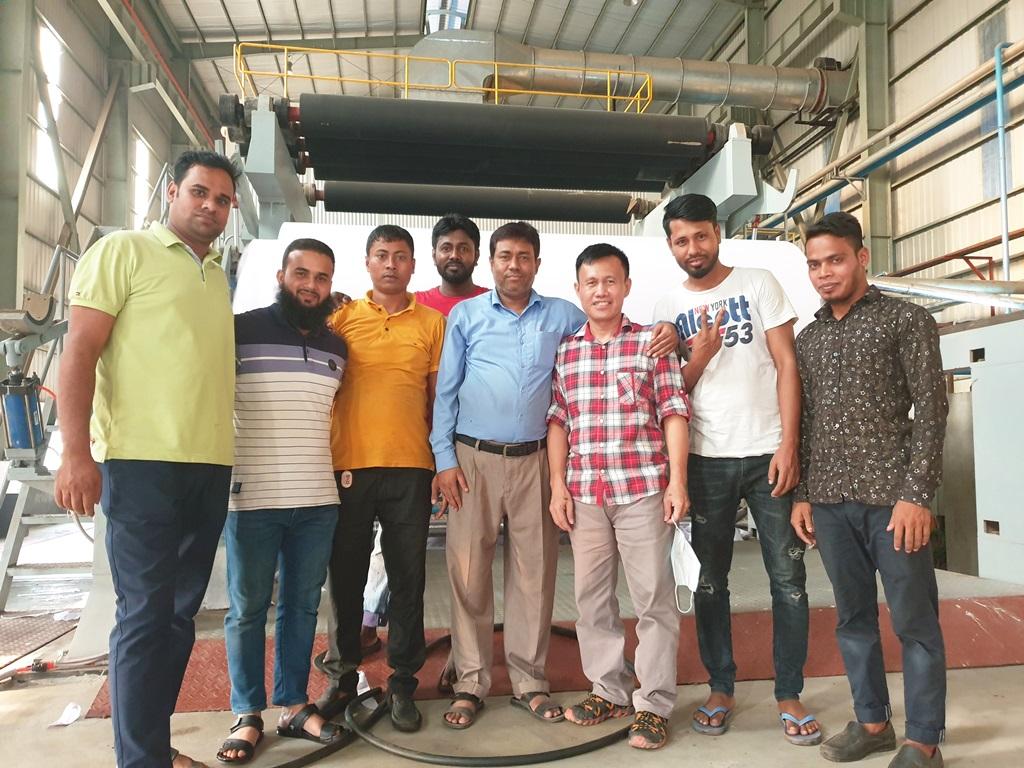 Thanks to constant remote assistance, our team interacted in real-time with Lipy's technicians guiding the final commissioning and tuning phase up to the "paper at reel". The remote assistance represents nowadays the guarantee of a valuable service to assist prompt and properly our customer; in particular, the speediness of interventions and capability to solve quickly technical problems is a fundamental factor to minimize waiting times to get solutions or, in certain cases, avoid long downtimes of paper mills machineries. It is moreover an essential tool to spare time, assist the client from any world's location and above all, overcome many limitations, such as travelling restrictions due to the pandemic situation.
Performing the start-up and carrying out the commissioning on remote-modality has inter alia not affected at all the quality of the assistance provided; OVERMADE is proud to have received LIPY's enthusiastic feedback:
"PAPER FORMATION AND QUALITY ARE REMARKABLE, THANKS TO OVERMADE DILUTION HEADBOX AND SOFT CALENDERS"
Goal achieved.