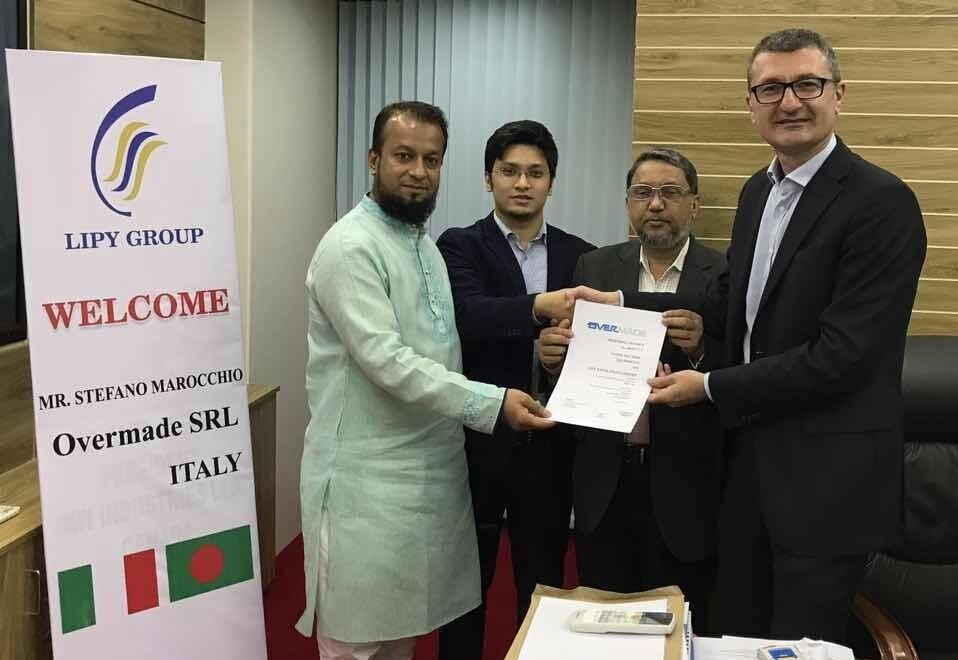 January 2018
OVERMADE signed a contract for the supply of key components for a writing and printing paper machine for LIPY PAPER Ltd. in Bangladesh. It includes the wet end with a DINAFLO FL hydraulic headbox, complete with a DILUTION system, a size press and a double soft calender.
The headbox has been selected for the excellent distribution of fibers it is able to grant and because it contributes to reach the highest market standards of CD basis weight profile and paper properties.
It is indeed provided with an additional edge flow control system, capable of locally adjusting the flow from 60% to 160% of its nominal value, designed to optimize the fiber orientation all across the paper width.
The performances of the DYNAFLO-FL headbox are the result of the latest innovations applied to the "DYNAFLO CONCEPT", the exclusive turbulence generator developed in OVER's pilot plant. The CD basis weight profile is controlled by means of a dilution system.
The headbox is supplied with stiff lamellas in the slice area to maintain a high level of micro-turbulence up to the jet exit, thus improving paper formation at high speeds.
The size press OVER SIZER P is of inclined type for the future installation of rod applicators.
The double soft calander OVER CAL S has been selected in a back to back configuration with 2 variable crown rolls as king rolls.
LIPY GROUP has been serving people of Bangladesh in multiple business sectors since 1981, collaborating with local and foreign governments and businesses alike. Currently Lipy Group is expanding its operations in Bangladesh and has trade relations with China, India, Indonesia, Italy and Canada.
LIPY PAPER MILLS LIMITED, part of LIPY GROUP, is manufacturing Writing and Offset Papers (A4, A3, paper rolls) from 42 to 120 gsm