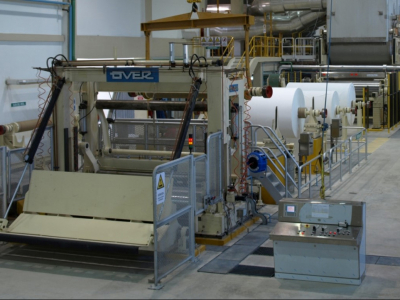 September 2016
An order for a tissue combining winder 1500T complete with 3 unwinding stands has been placed with OVERMADE for delivery in December 2016.
The winder has a width of 2800 mm and a speed of 1400 mpm. it will handle mother rolls up to a diameter of 2800 mm coming from customer PM1 and PM2 and features 14 slitting units.
The winder 1500T will be supplied completed with drives and controls and trim management system.