The most advanced and fast two-drums slitter combining winder for tissue grades, with a sheet width up to 5,6 meters, to produce finished rolls composed of a minimum of 1 ply up to 4 plies.
The modular design permits the installation of a different quantity of unwind stands, even at later stage than initial installation. This winder can be equipped with an in-line calender, of the variable crown type (VC-calender) or fixed crown type, and with an embossing unit. An integrated dust removal system can be provided.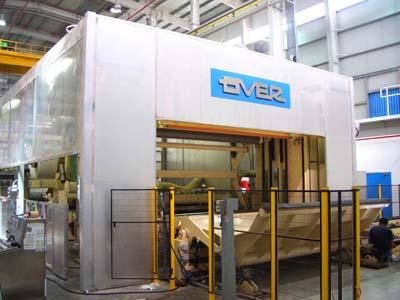 Unwind Stands
Unwind stands are capable to handle jumbo rolls with a diameter up to 3000 mm and are equipped with:
double width driving belt for a low specific pressure between belt and jumbo roll
squaring mechanism and centring mechanism, both motorized
driven paper rolls, bowed bars and stabilizing foils which support the paper web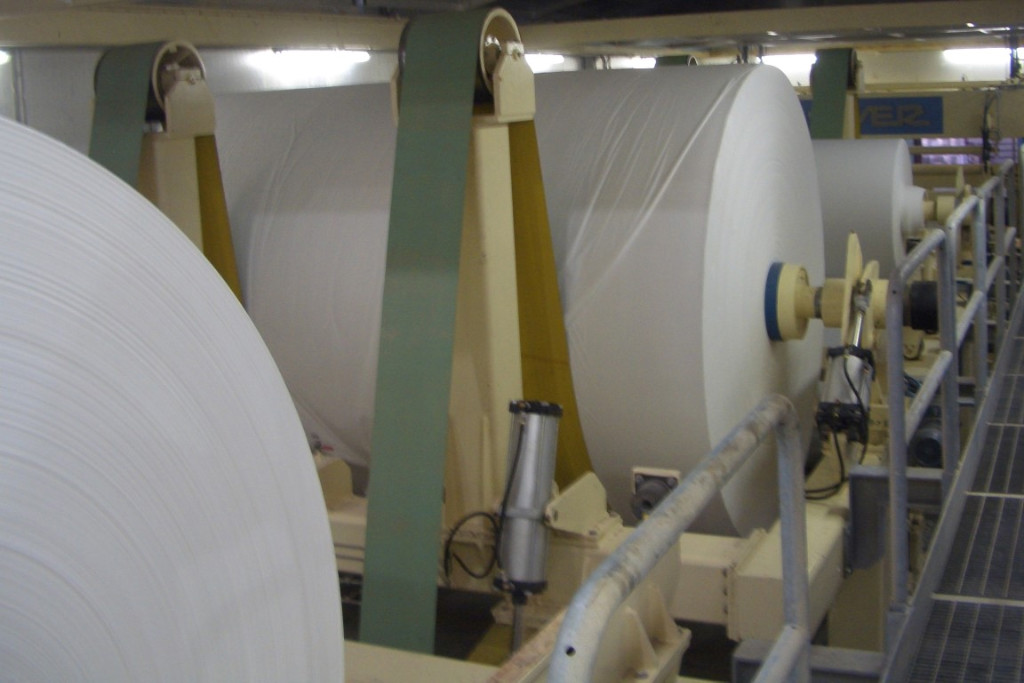 Slitting System
Equipped with the tangential multi slitting system with expanding counterslitter shaft, or by individually driven counterslitter units. The slitter positioning device can be semi- or fully automatic. The inlet and outlet spreader rolls, the stabilizing devices and the trim suction conveyors complete the unit.
Winding Section
The Series 3500T winding section is an expanding shaft (from 3 to 6 to 10") assisted unit. The winding unit is designed for a drive speed of 1800 mpm and the finished roll diameter reaches 2500 mm.
It is equipped with:
automatic control of the finished roll density
automatic finished roll ejector
expanding shaft core insertion
lowerating table hydraulically assisted
automatic cores feeding system
cores gluing, paper cutting and gluing on the finished roll
Options
The winder can be equipped with:
an in-line calender with fixed crown and skewing device
an in-line calender of the variable crown type (VC-calender)
an in-line embossing unit